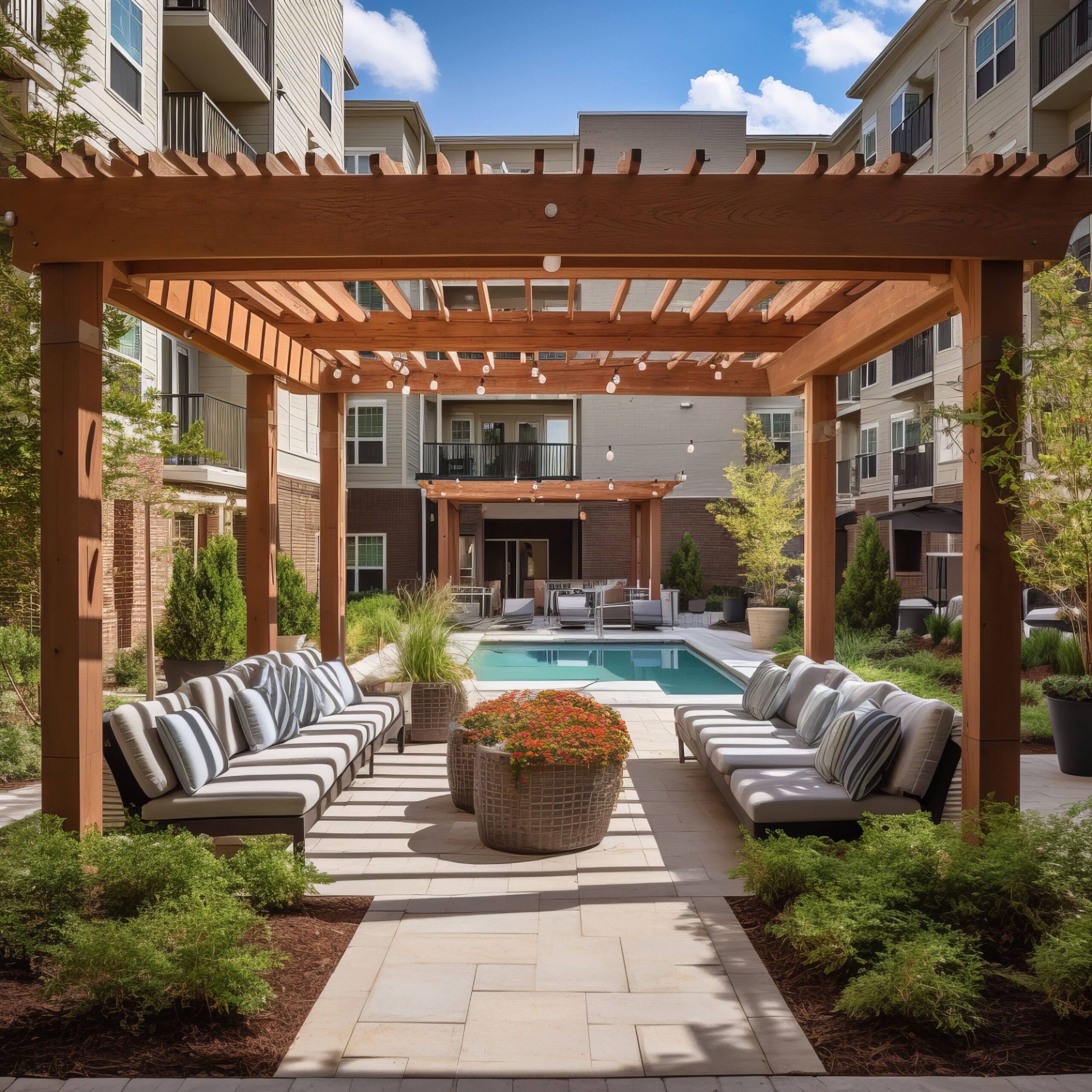 A beautiful custom poolside setup with neutral-colored cushions and accent pillows
Are you tired of being told that outdoor cushions are tough, durable, and able to withstand anything nature throws their way? Well, we're here to set the record straight: outdoor cushions are delicate creatures that need to be treated with care and respect. Even though we make some of the best outdoor cushions out there, we know they aren't made like their name suggests.
Sure, they may be designed for outdoor use, but that doesn't mean they're invincible. In fact, outdoor cushions are susceptible to stains, chemicals, and general wear and tear, just like any other cushion. And if you're not careful, you could end up with a stained, discolored, or otherwise damaged cushion that looks more like a sad, wilted flower than a cozy place to sit.
One of the biggest culprits when it comes to damaging outdoor cushions is chlorine. This powerful chemical is great for keeping your pool clean, but it can wreak havoc on your cushions if you're not careful. If your cushions are exposed to chlorine, it can cause them to fade, discolor, or even break down over time.
Chlorine can potentially damage outdoor cushions, especially if the fabrics are not designed to withstand exposure to chlorine. Chlorine is a powerful chemical and can cause the fabric to fade, discolor, or even break down over time. Some outdoor cushions are made from materials that are specifically designed to be resistant to chlorine and other chemicals. These types of cushions are typically labeled as "chlorine-resistant" or "pool-safe" and are specifically designed for use around swimming pools or other areas where exposure to chlorine is likely.
If you are unsure whether your outdoor cushions are chlorine-resistant, it's best to err on the side of caution and avoid exposing them to chlorine or any other harsh chemicals. If you do need to clean your cushions after exposure to chlorine, be sure to follow the manufacturer's instructions carefully and use a mild detergent and lukewarm water to avoid damaging the fabric. Additionally, rinsing the cushions thoroughly with clean water after exposure to chlorine can help to reduce the risk of damage.
But it's not just chlorine that you need to worry about. Outdoor cushions are also susceptible to other chemicals, as well as stains from food, drinks, and other outdoor mishaps. That's why it's important to clean your cushions regularly and to take steps to protect them from the elements.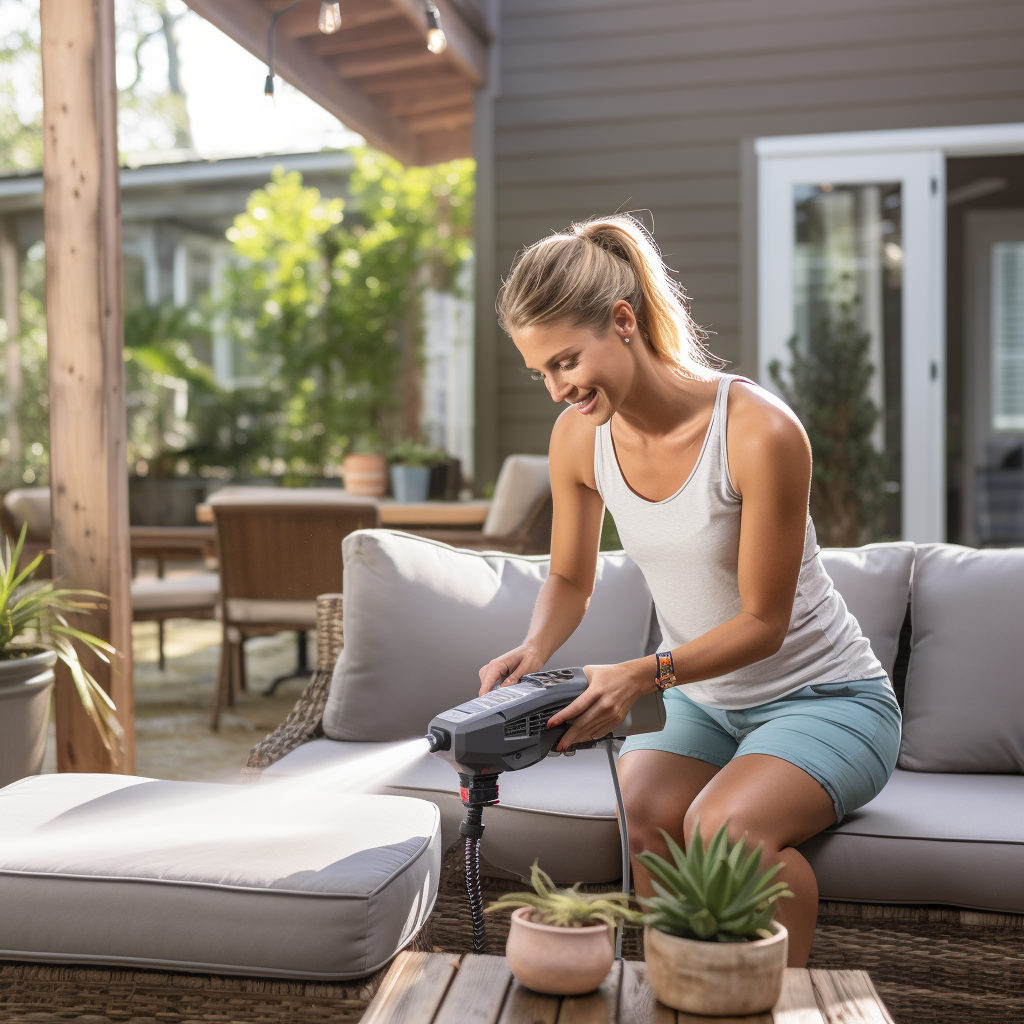 Cleaning poolside cushions to protect from the chlorine
So, what can you do to keep your outdoor cushions looking their best? First, be sure to read the care instructions carefully and follow them to the letter. This may include using a specific type of cleaner or avoiding certain types of chemicals altogether. You may also want to consider using a cushion cover to protect your cushions from spills, stains, and other damage.
Ultimately, the key to keeping your outdoor cushions in great shape is to treat them with the care and respect they deserve. They may be called outdoor cushions, but that doesn't mean they're indestructible. With a little TLC, your cushions will last for many seasons to come, providing you with a cozy spot to relax and enjoy the great outdoors.
If you are wanting custom outdoor cushions made to live poolside, give us a call or send us a message and we'll get you fixed up.
Another beautiful custom poolside setup