In the fast-paced world we live in, finding a quiet space to unwind and escape into the pages of a good book is a luxury we all crave. What better way to enhance your reading experience than by designing a cozy reading nook? Central to this retreat is the careful selection of cushions and pillows that not only provide comfort but also contribute to the overall aesthetic. In this guide, we will explore the art of designing the perfect reading nook through thoughtful cushion and pillow pairings.
Choosing the Right Cushions:
1. Size Matters:
When selecting cushions for your reading nook, consider the size of the space and furniture. Oversized floor cushions work well for a more casual and bohemian look, while smaller cushions may be preferable for a more tailored and structured appearance. Having a cushion that fits your space exactly as it should is key to bringing together a cozy, comfortable seating arrangement. 
2. Material Magic:
Opt for soft and durable materials like cotton, linen, or velvet. These materials not only feel luxurious but also add a touch of sophistication to your reading nook.
3. Mix and Match Textures:
Introduce visual interest by mixing and matching textures. Combine smooth velvet cushions with chunky knit throws or linen pillows to create a dynamic and inviting atmosphere.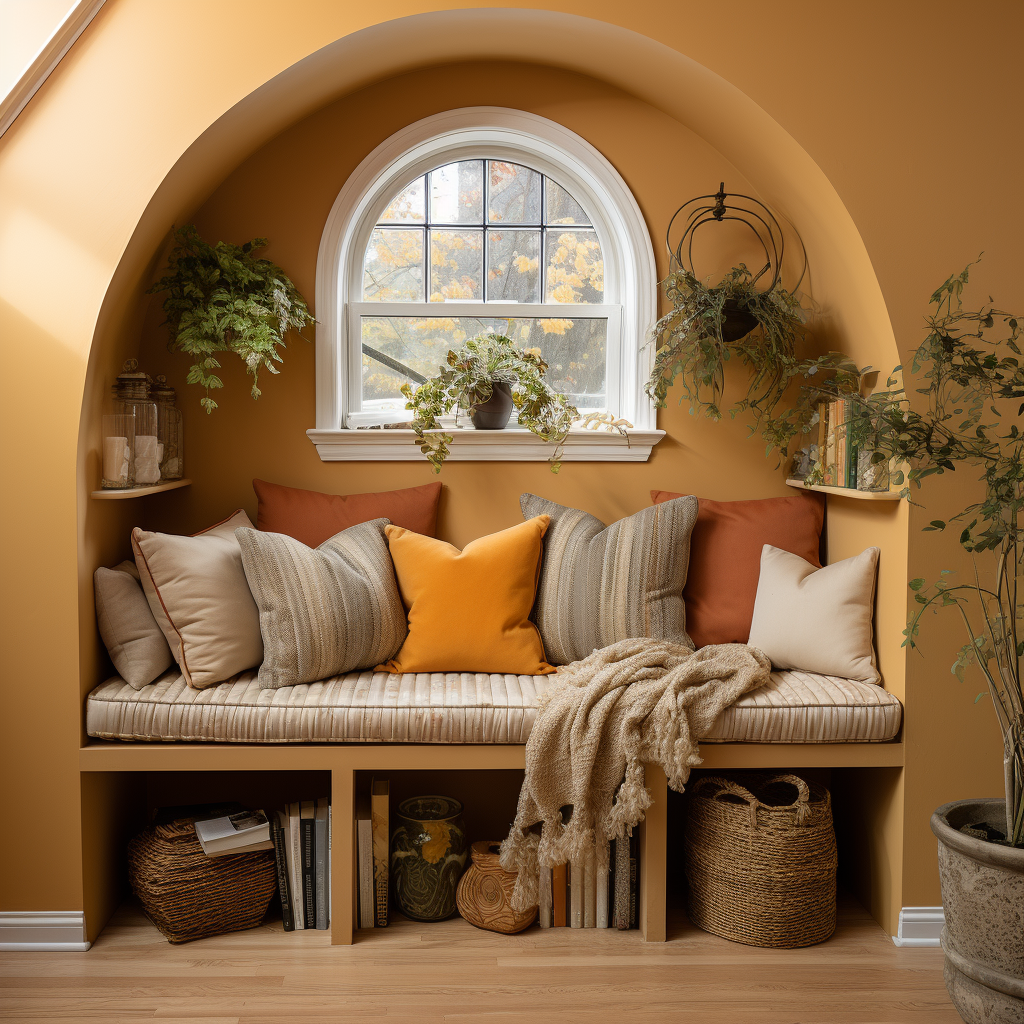 Selecting the Perfect Pillows:
1. Supportive Back Pillows:
For those long reading sessions, consider adding supportive back pillows to your nook. These pillows provide comfort and maintain proper posture, ensuring you can immerse yourself in a book without discomfort.
2. Decorative Accent Pillows:
Use decorative accent pillows to inject personality into your reading nook. Experiment with different patterns, colors, and shapes to reflect your personal style. Consider seasonal changes for a refreshing update.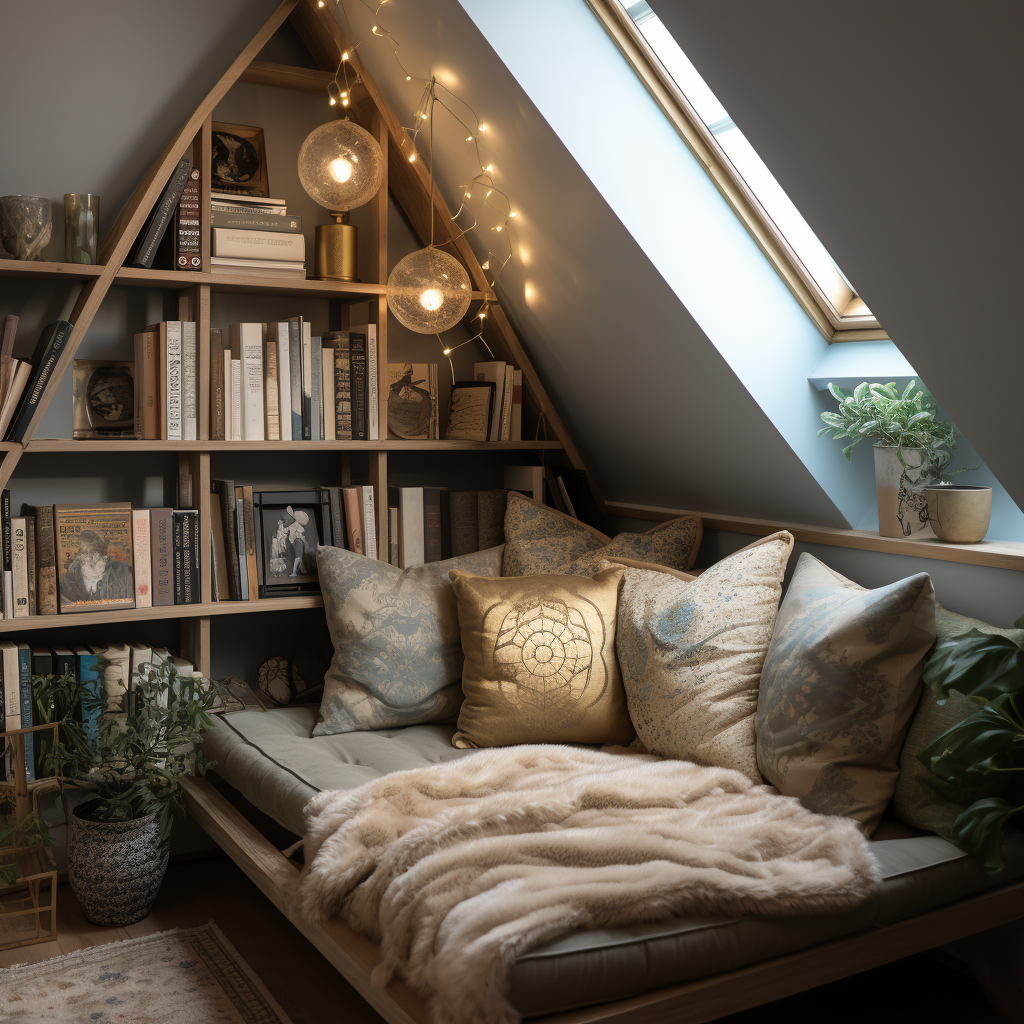 3. Play with Proportions:
Experiment with various pillow sizes to add depth and visual appeal. A combination of large, medium, and small pillows can create a balanced and aesthetically pleasing arrangement.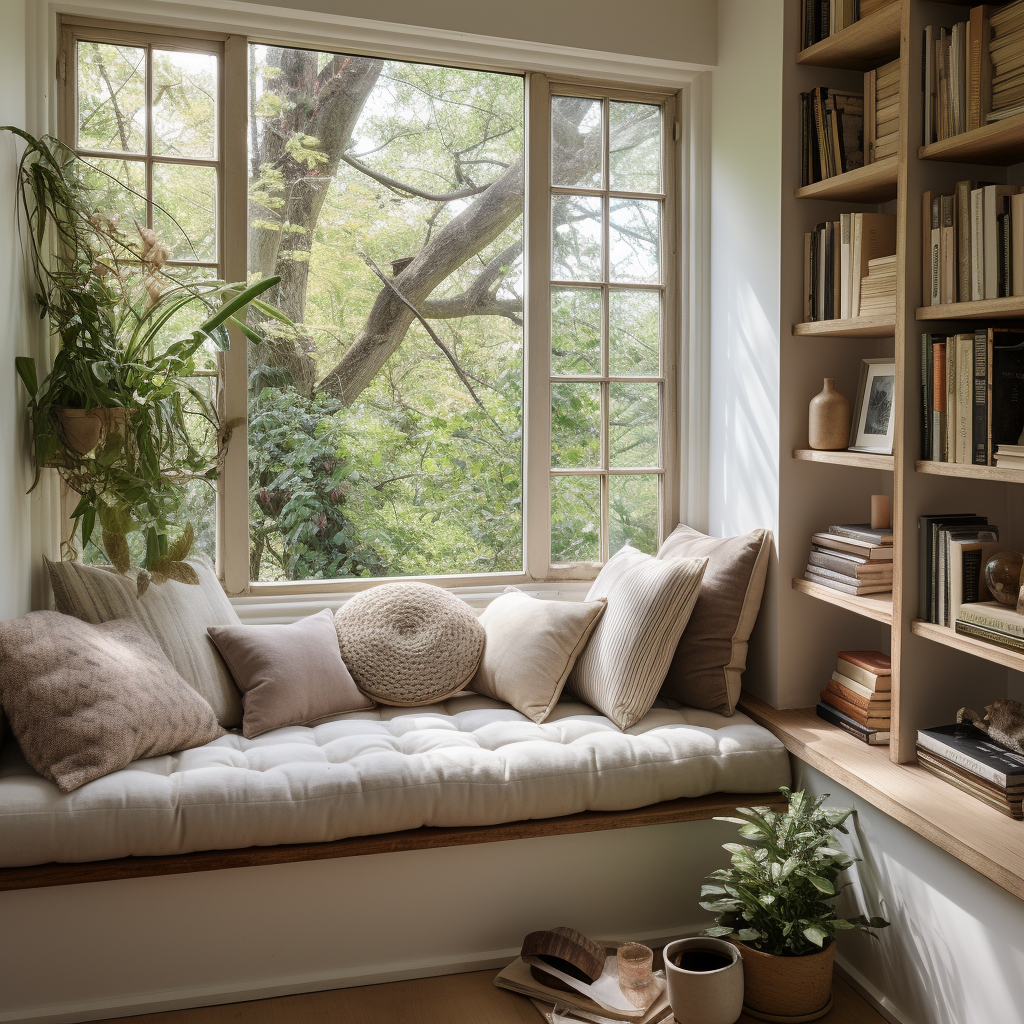 Harmonizing Colors and Patterns:
1. Coordinated Color Palette:
Create a cohesive look by selecting cushions and pillows that complement the existing color palette of your reading nook. Harmonious colors contribute to a serene and relaxing atmosphere.
2. Pattern Play:
While mixing patterns can add interest, it's important to strike a balance. Choose one or two statement patterns and complement them with solid-colored cushions for a polished and refined look.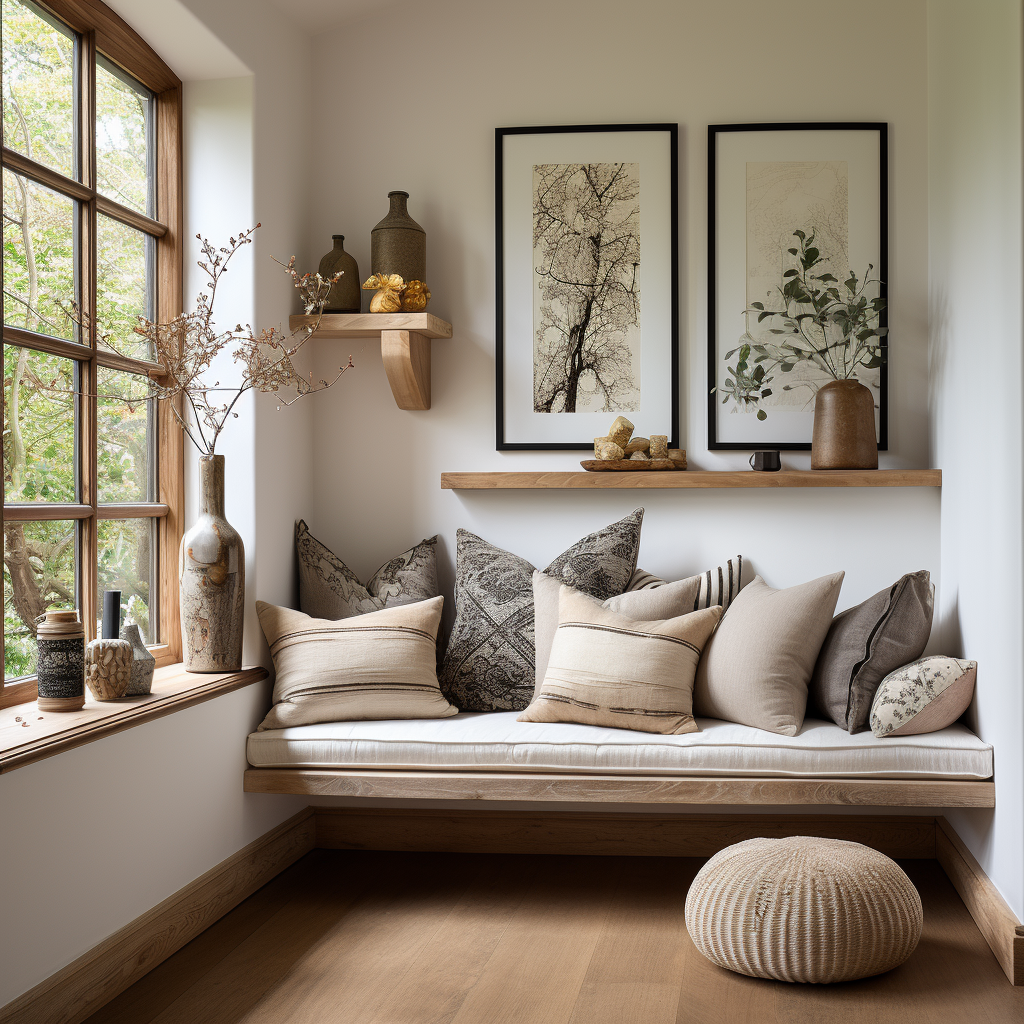 Personal Touch with DIY Cushion Covers:
1. Customized Covers:
Infuse your reading nook with a personal touch by crafting DIY cushion covers. This allows you to choose fabrics, colors, and patterns that resonate with your individual style, making the space uniquely yours.
2. Seasonal Swaps:
Consider creating multiple sets of cushion covers to allow for seasonal changes. Lighter, breezier fabrics for summer and warmer, cozier materials for winter can transform your reading nook with minimal effort.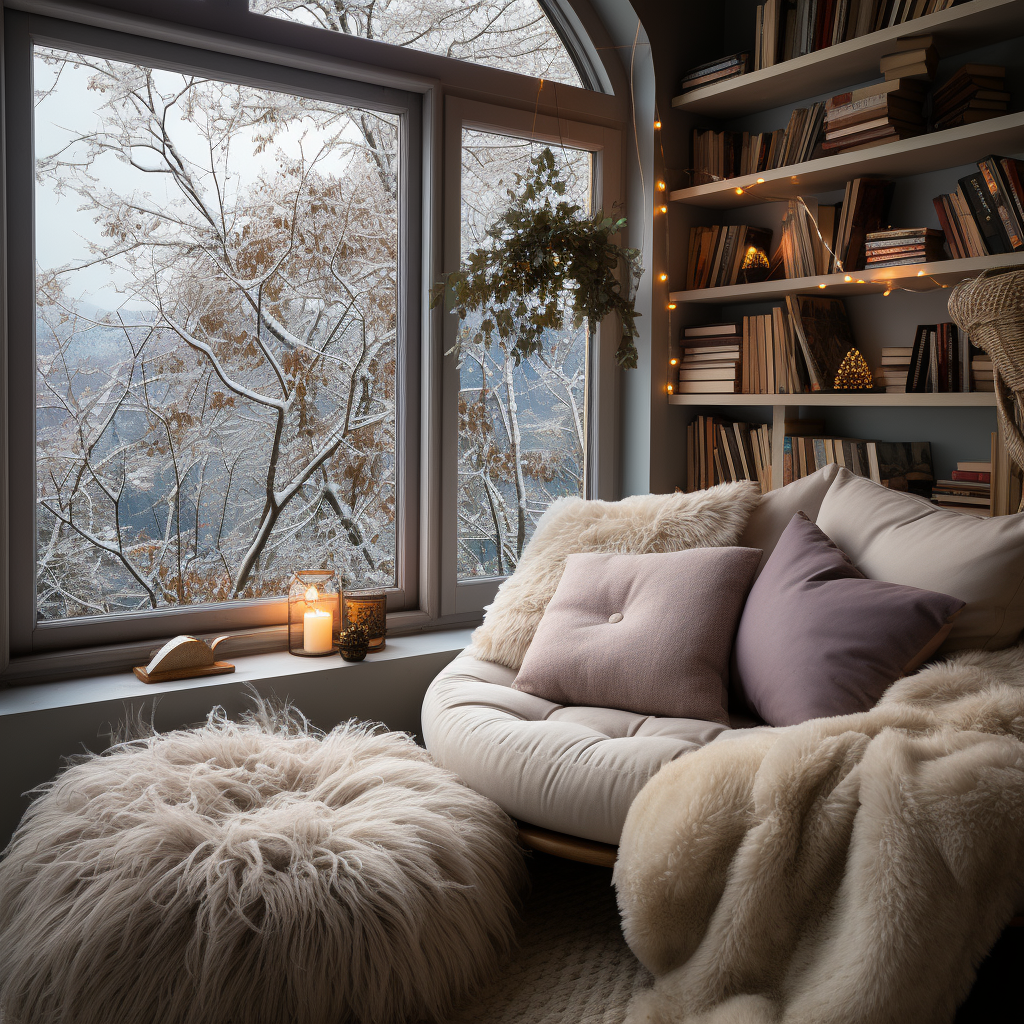 Designing a cozy reading nook is a delightful endeavor that combines comfort and style. The perfect cushion and pillow pairings not only enhance your reading experience but also create a haven where you can escape the outside world. Experiment with textures, colors, and patterns to curate a space that reflects your personality and provides a welcoming retreat for literary adventures. Embrace the art of creating your sanctuary, and let the pages come alive in the warmth of your thoughtfully designed reading nook.