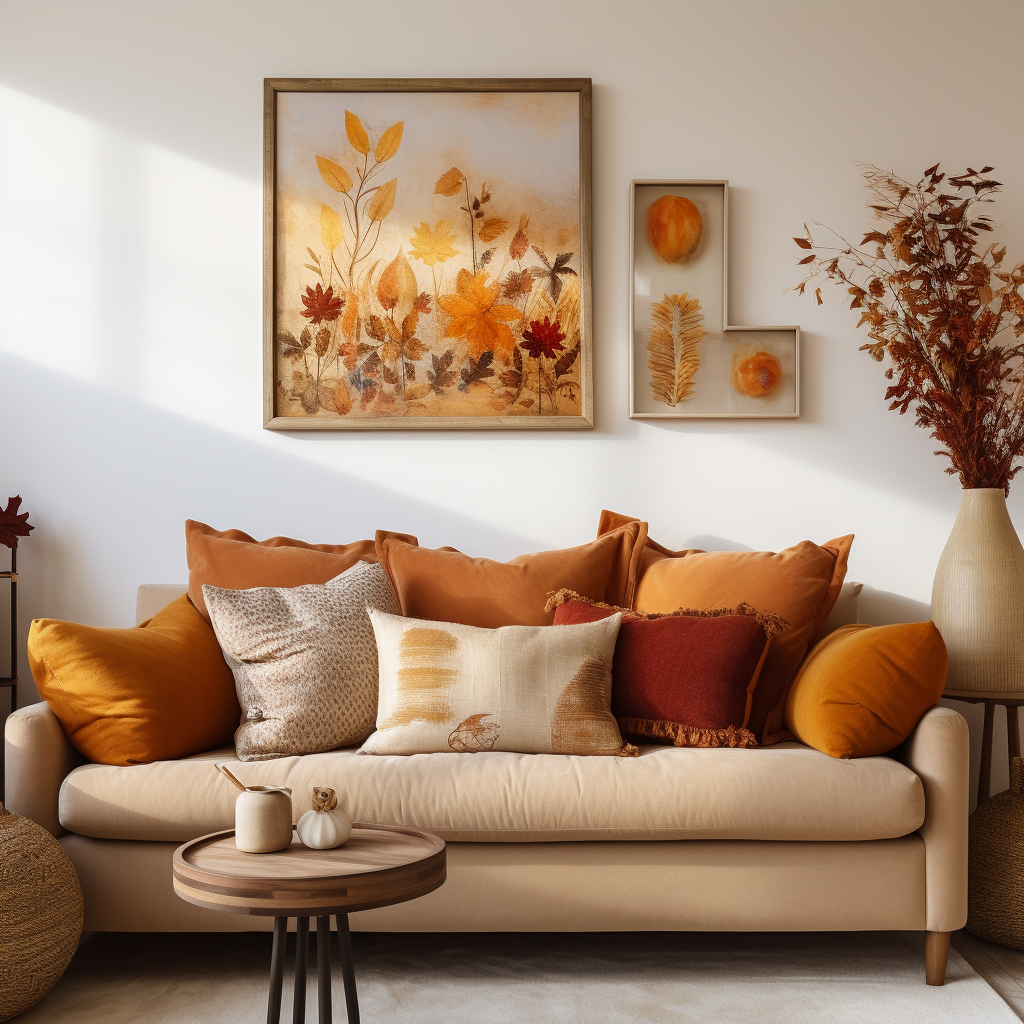 As the leaves start to change and the air takes on a crisper edge, it's time to bid farewell to the vibrant days of summer and embrace the warmth and coziness of fall. Transitioning your home decor from one season to the next doesn't have to be an overwhelming task. With a few thoughtful touches and the addition of custom cushions and pillows, you can effortlessly create a space that's both inviting and seasonally appropriate. Let's explore some tips and ideas for achieving a seamless transition from summer to fall in your home.
1. Embrace Warm Colors and Textures
One of the key elements in transitioning your decor is a shift in color palette. While summer often calls for bright and airy tones, fall welcomes the richness of warm hues. Consider custom cushions and pillows in shades of deep oranges, rusty reds, earthy browns, and muted yellows. These colors evoke the cozy feeling of fall and instantly transform your space. Texture plays a vital role as well. Opt for plush cushions with soft velvets or knitted pillow covers to introduce tactile warmth.
2. Mix and Match Patterns
The transition between seasons is an ideal time to experiment with patterns and layering. Start by incorporating throw pillows with various patterns that bridge the gap between summer and fall. Consider pairing a floral or geometric print from your summer collection with a plaid or houndstooth pattern for a hint of autumn charm. Mixing patterns adds depth and interest to your decor.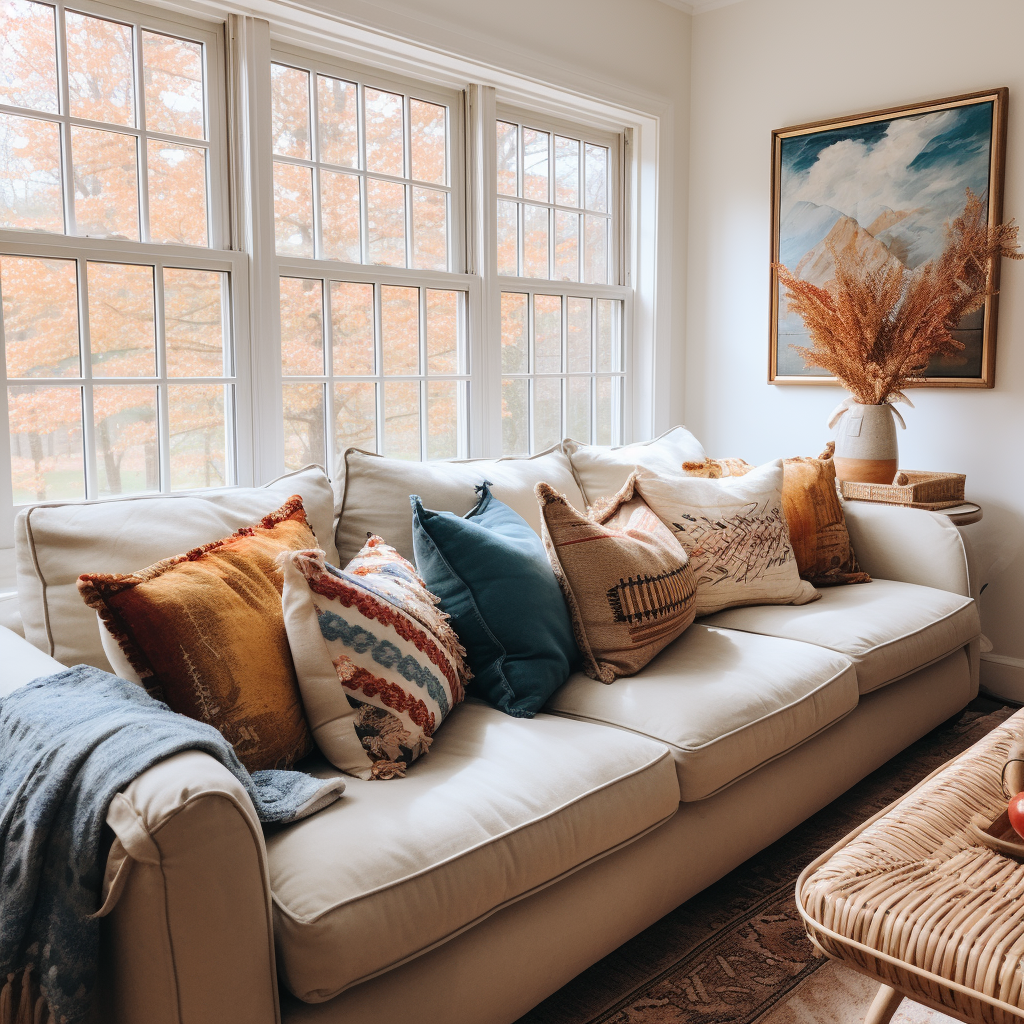 3. Versatile Neutrals
Neutrals are your best friend when transitioning between seasons. They provide a versatile backdrop for your custom cushions and pillows. Use neutral-colored cushions as a base and then layer on the richer fall tones. This way, you can easily switch out accent pillows as the season progresses without having to make major changes to your decor.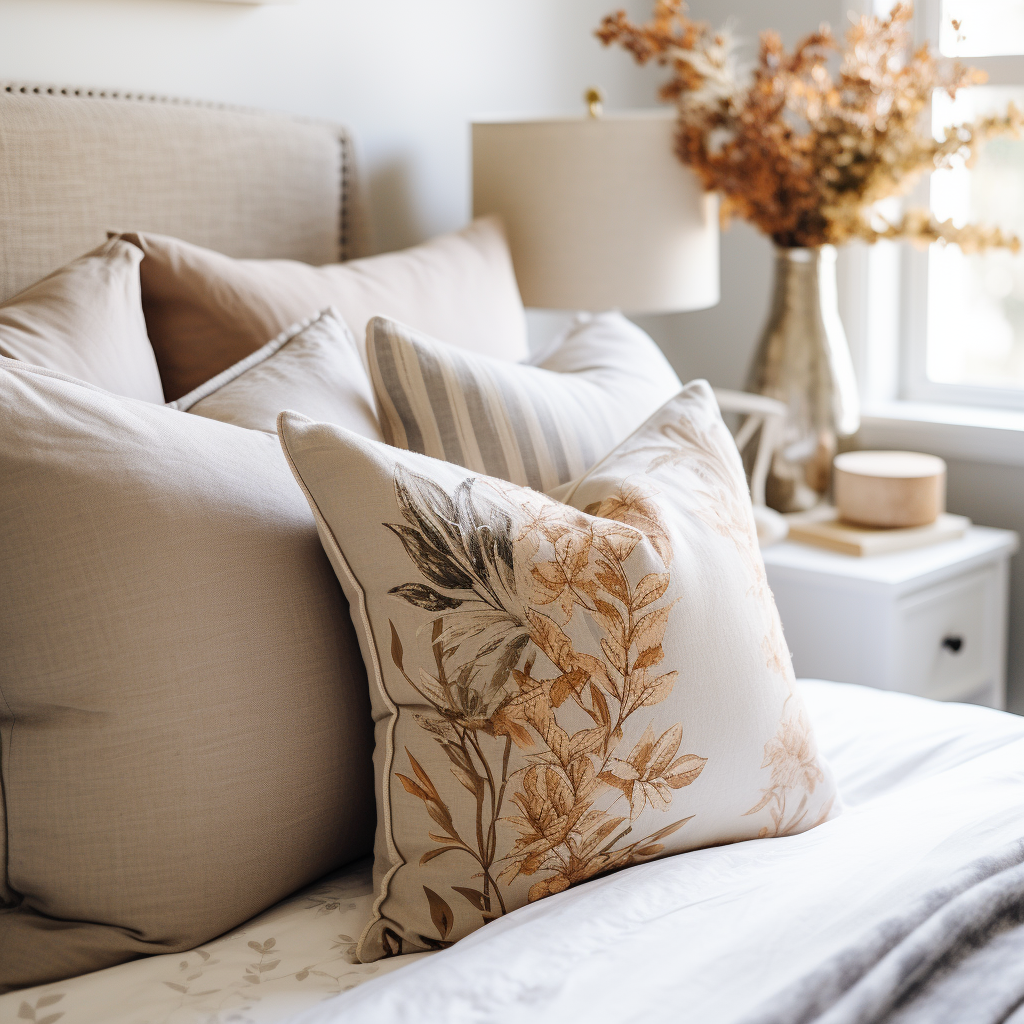 4. Play with Fall Accents
Incorporate small fall-themed accents that complement your custom cushions and pillows. Decorative elements like faux pumpkins, woven baskets, or autumn wreaths can instantly convey the transition to fall. Don't forget to choose pillow designs that feature fall motifs like leaves, acorns, or cozy autumn scenes.
5. Customization for a Personal Touch
What makes your transition to fall decor truly unique is the personal touch you add. Invest in custom cushions and pillows that reflect your style and preferences. Whether it's monogrammed initials, family names, or a specific color scheme, personalized accents make your home feel uniquely yours.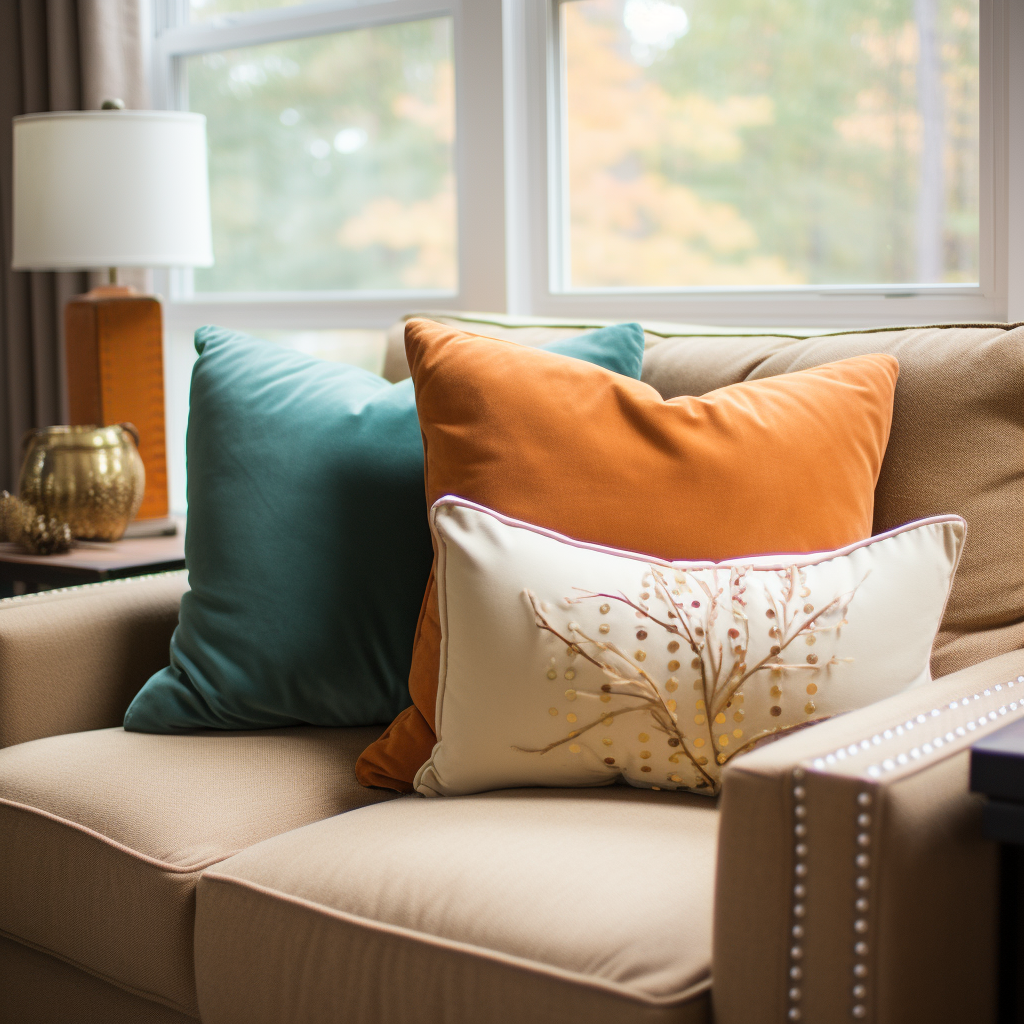 6. Cozy Throws
As the temperatures drop, introduce soft and warm throws to your seating areas. Drape them casually over couches or chairs to invite snuggling on chilly fall evenings. Pair these throws with matching custom cushions and pillows for a coordinated look that oozes comfort.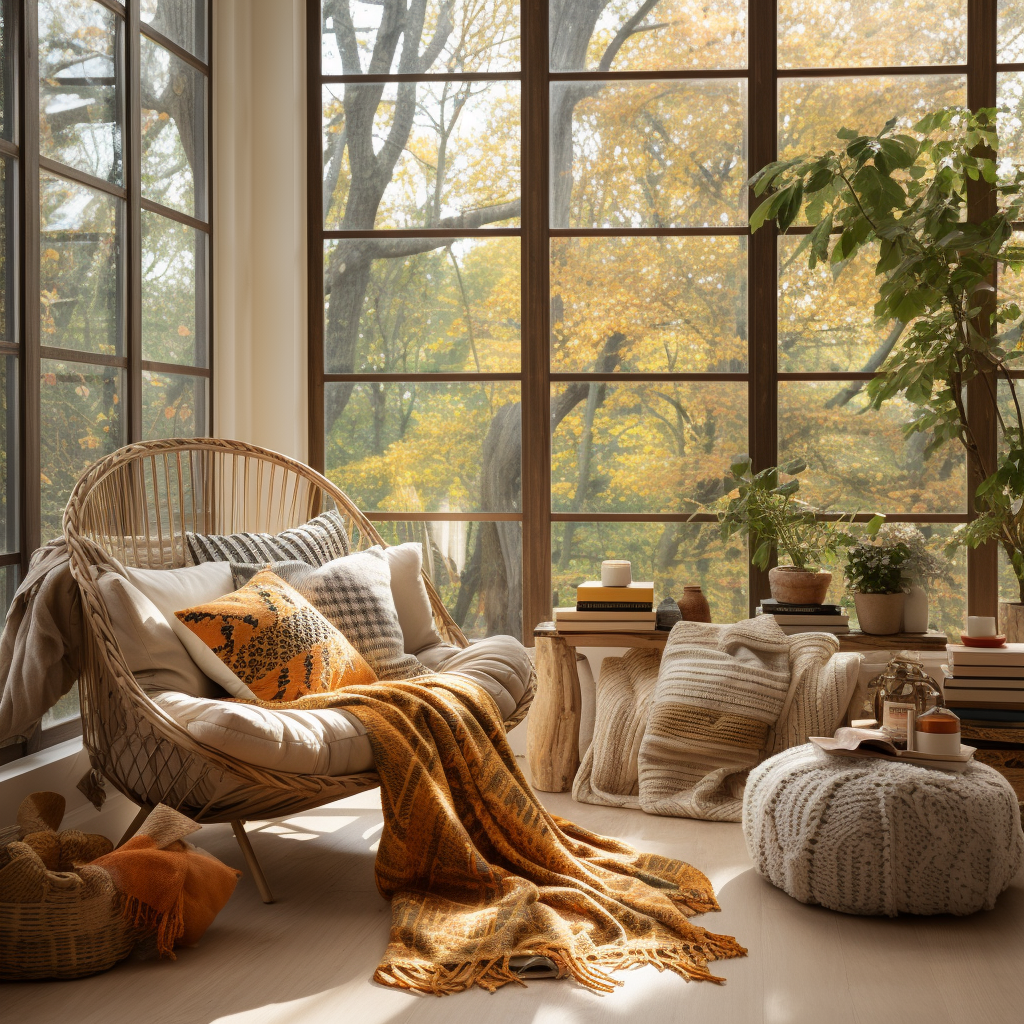 7. Lighting Matters
Lastly, don't underestimate the impact of lighting on your transitional decor. As daylight hours grow shorter, consider adding cozy ambient lighting with candles, lanterns, or string lights. This soft illumination complements the warmth of your custom cushions and pillows, creating a welcoming atmosphere.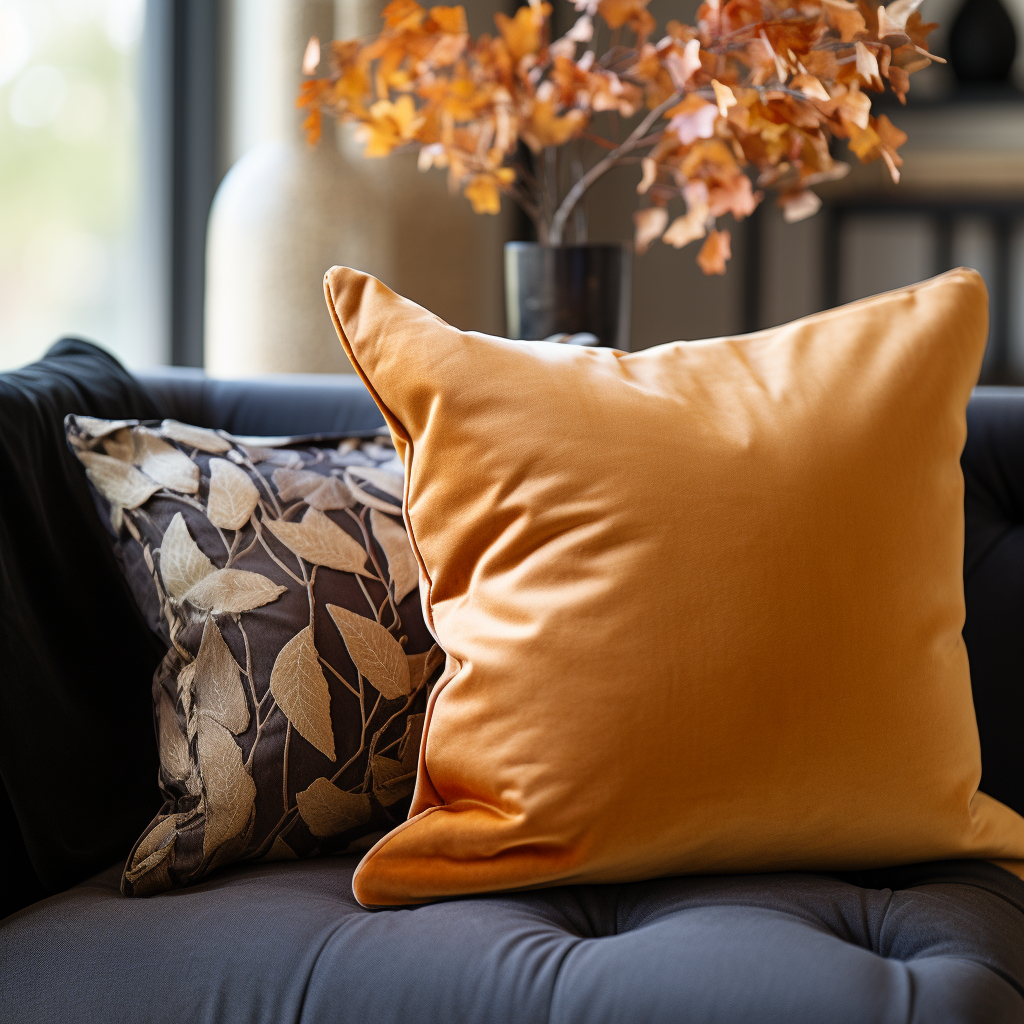 In conclusion, transitioning your home decor from summer to fall can be a delightful experience. With custom cushions and pillows that reflect your personal style and our tips for incorporating warm colors, patterns, and textures, you can create a space that effortlessly embraces the beauty of autumn. So, embrace the changing seasons, sip on some hot cider, and enjoy the cozy, inviting atmosphere you've crafted in your home.
Happy decorating!