Our custom  business began 13 years ago.  We had three small children, and our youngest was born with multiple health issues.  I needed a way to keep my mind off things while she was napping.  We started by making the Jack-Mat Hearth seat as a way to keep them safe around the fireplace. At the time, my grandparent's house and our home each had fireplaces, so protecting my children in both locations was a priority.  Our number one concern was making sure our kids were safe.
Jack-Mat
The Jack -Mat is a great option for child proofers and families who need a way to keep their young children from hurting themselves on the fireplace hearth. That is why this hearth seat cushion was such a great design. Prior to Jack-Mat there were only the foam pieces that were placed on the edge of the hearth that babies could pull off. Since young children naturally place everything in their mouths, the last thing I wanted was for my kids to choke on a piece of foam that they pulled off the fireplace hearth. In time, our "little" company grew as we went to craft fairs and trade shows and began expanding outside of the hearth business.  My husband, Rob, was still working full time as a Landscape designer so he would help with the business when he could.
Custom Cushions
After making Jack-Mat hearth cushions, we started receiving requests from customers to make custom cushions for other areas in the home.  We began the transition from working only with hearths to meeting a demand for custom cushions throughout the home. In time, we added a line of upholstered cushions – See the picture to the right this is one of our first custom cushions.  We put this listing onto ETSY and before we knew it we had requests for custom cushions, and that is where we started to flourish.  The picture below was another one of our firsts.  It brings back such great memories!
Fast Forward 11 years…..  We became so busy that in 2013 Rob was able to make a huge leap and come home to work for our company – it was so scary and exciting at the same time.  It was great for Rob because he would not have to do landscape all day and come home and help with cushions in the evening.  God continued to bless our family and our business. Our company continued to grow and we realized that we needed a permanent location. Up until this time we had been working out of our house.  It was one day when our son came home from school and there was so much foam he couldn't even get in his room! So we moved into our first real space – Right on Main Street –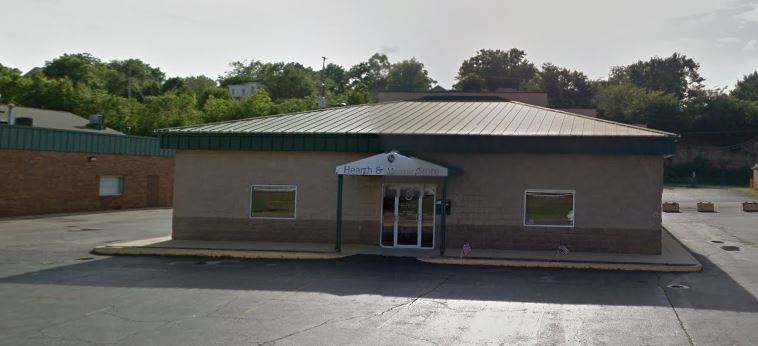 HearthSoft
We now have 30 People working to help our clients and create custom cushions and pillows:)  This year we acquired the HearthSoft product line to add to our company and we are so excited. The HearthSoft is a great fit with our existing products and with two options available The Hearth and Home can now be your one-stop shop for fireplace hearth safety.  The Jack-Mat hearth cushion seat is a wood base that is upholstered to provide a comfortable flame-retardant space for your hearth. The HearthSoft seat is a combination cushion with padded sides that provides safety on all sides of the hearth.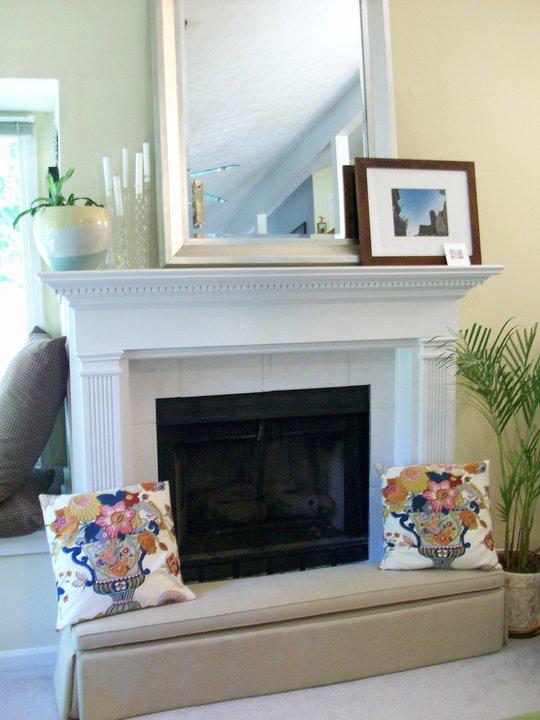 Since 2009, we have made standard, button-tufted, and hand-tufted cushions for bay windows, kitchen banquettes, and benches. From that point, our company has grown to employ 30 people. We are located in Desoto, MO, which is about an hour south of St. Louis. Our workers are US citizens that live within 30 minutes of Desoto. Along with US workers, we also strive to use materials that are also made in America.
As we grow our goal is to employ a great staff that can create products that will beautify the home as well as provide safety and comfort for everyone. We have a great staff and strive to produce the finest products for the Hearth & Home.
Thank you so much for letting me share with you the story – I am not sure why, but it is not a story I tell often and I have had several people ask me about how we began.