Custom Solutions for your Hearth and Home
Our custom hearth cushions provide safety and seating for your family
Protecting your children from accidents is a priority. With the Jack-Mat Hearth Safety seat or the HearthSoft hearth cushion you can have the safety and the protection you need. The Jack-Mat and HearthSoft are designed for safety and comfort for your hearth and home. Both products are custom made to fit your hearth and to provide comfortable attractive seating for your guests.
No assembly is required both cushions arrive ready to place on your hearth and enjoy.
The Jack-Mat is built on a sturdy wood base with a 3 inch lip on all sides to protect the dangerous top edge of the hearth.
The HearthSoft is made with a comfortable and attractive top cushion that extends to the edge for protection and has a padded skirt that extends to the floor for additional coverage.
Both products are easy to remove and store away, the HearthSoft even folds up for storage.
Both products are made with an attractive design that you will want to keep in place.
Here are some answers to common questions we receive about the Jack-Mat and HeartSoft
How is it installed? No Assembly required, simply place on top of the hearth.
Does it stay in place? The Jack-Mat weighs an average of about 25 lbs (varies depending on the size) it can be easily removed by an adult but is designed to fit on your hearth to stay in place. The HearthSoft is designed with a skirt around the hearth extending to the floor the skirt helps secure the cushion in place.  
Is it difficult or time consuming, or cause damage to remove? It is easy to remove and will not damage your hearth.
How long will production take? 3.5- 4 Weeks from order date to ship date however please contact us for special requests or projects we do everything we can to meet our clients deadlines and are always open to discussing the needs for your project. 
How does the cushion affect how the vent works? Please send a photo of the hearth to see if adjustments for the vent need to be made. The fabric is flame retardant but is not fireproof, and could also still be susceptible to melting if it reaches high temperatures. We can adjust the depth of the cushion so that it does not sit directly up against a hot firebox if needed. 
Can we use the fireplace with the cushion in place? We always recommend removing the Jack-Mat or HearthSoft while a fire is going. We do have clients who chose to keep the cushion in place while a fire is going but we are clear that it is at your own risk. Materials are fire retardant but can be damaged by high heat or spark.
How can we order?
To order or learn more about the Jack-Mat click here or to order or learn more about the HearthSoft click here
What if my hearth is oversized or curved? No problem, send us an email sales@thehearthandhomestore.com with a photo of your hearth or with your dimensions and we can get an estimate for you right away. Call the shop if you would like to discuss the project in detail 636-337-5200
Below are a few examples of some custom-designed hearth cushions we have done in the past.
Plus all Hearth Soft or Jack-Mat Orderes  Placed Thru Dec 31st 2019 receive 10% off with Code HEARTH19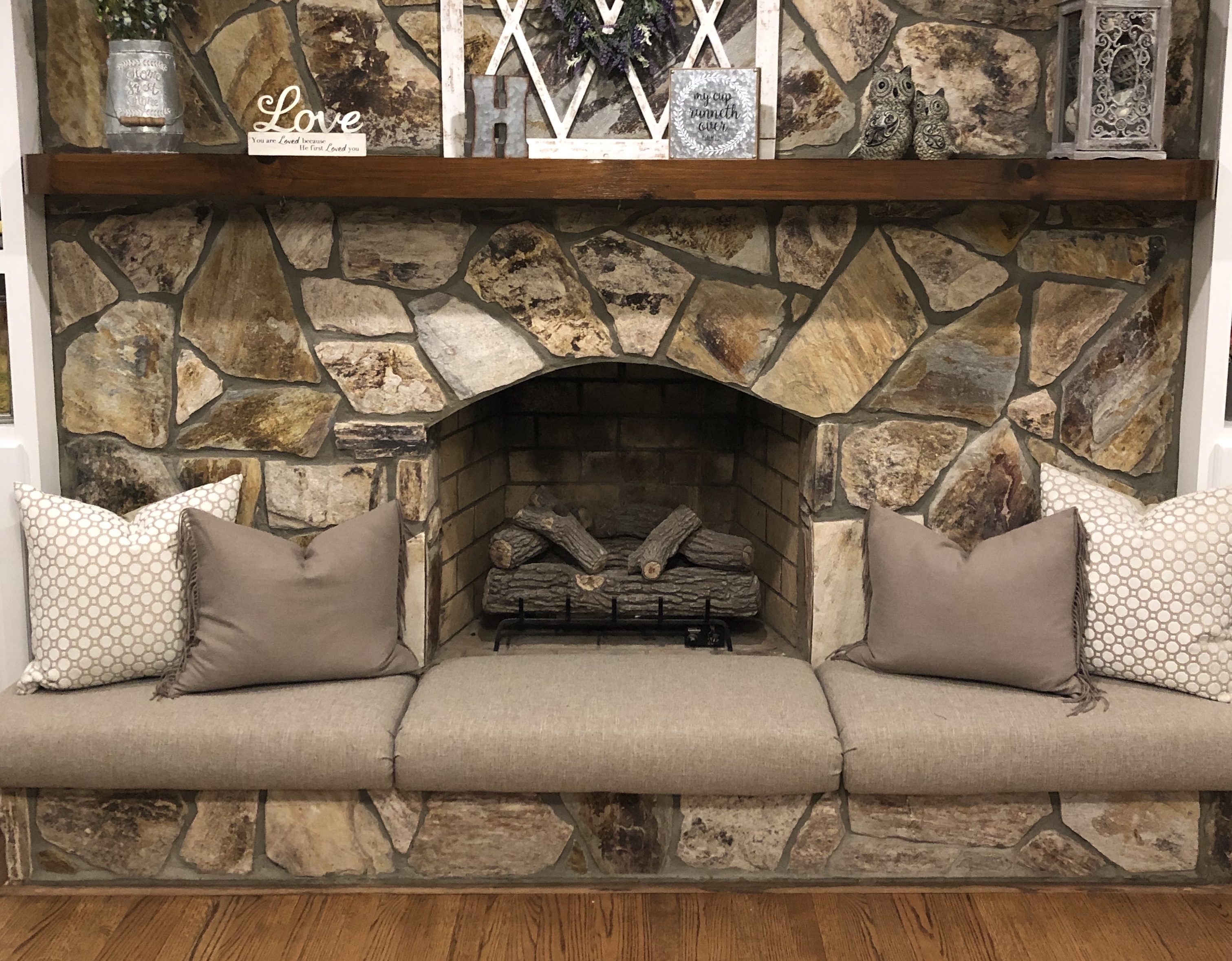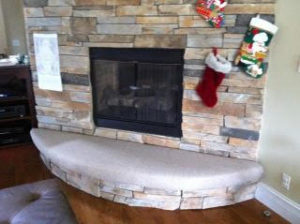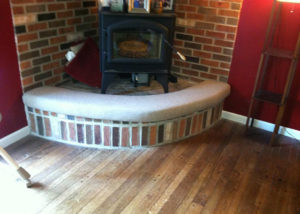 Thanks so much for checking out our blog!